Ghoulishly good fun this Halloween
2 weeks ago Tue 6th Oct 2020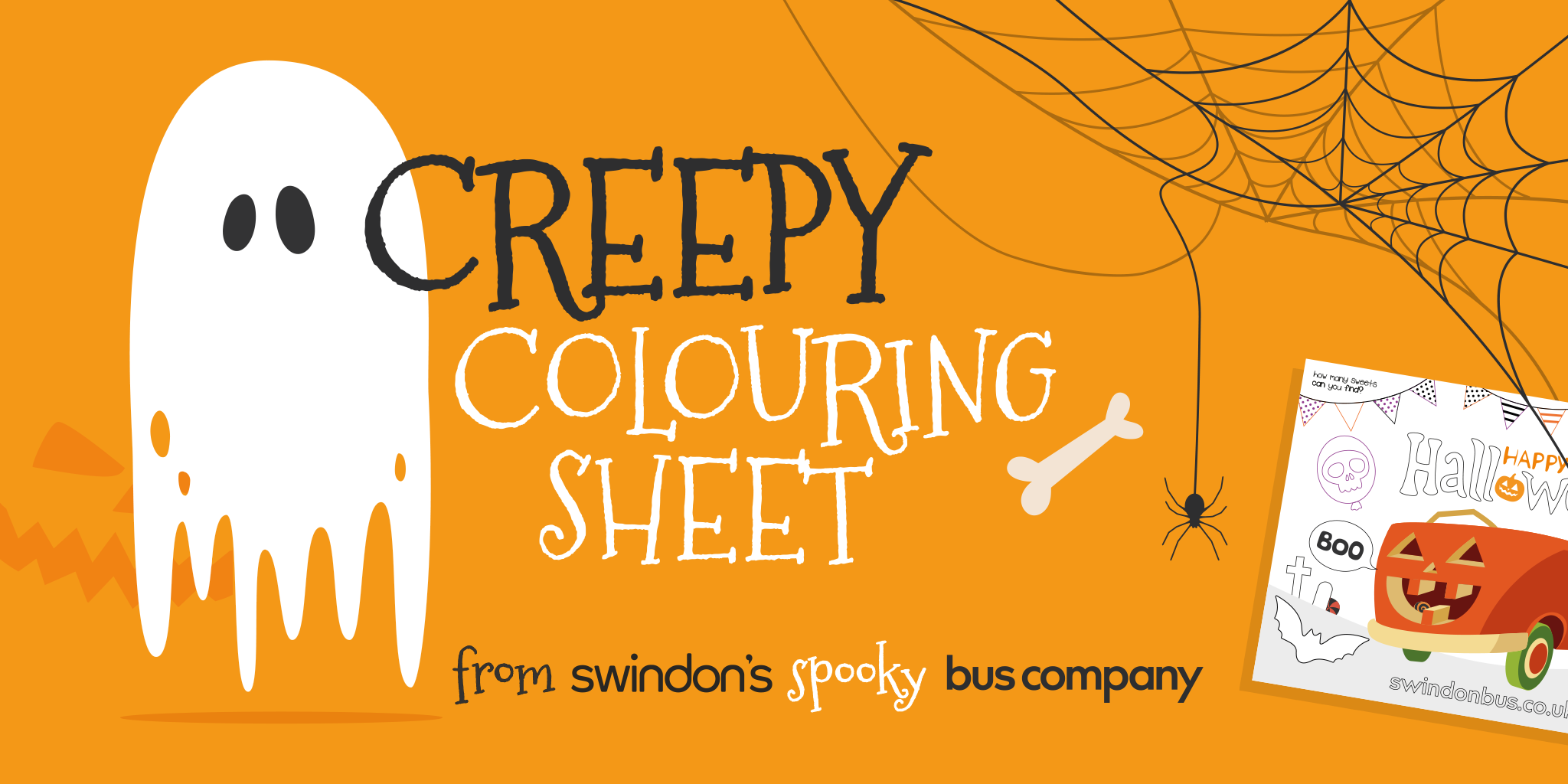 Perfectly paranormal painting or creepy colouring awaits you.
See how many sweets you can find and darkly decorate our Halloween treat to you. Why not send us in your monster masterpieces and we'll display the most horrifying on our Facebook page.
Get eerily arty and download our colouring sheet today!
Have a happy Halloween from us at Swindon's Spooky Bus Company.