The Swindon Bus Community Fund is Back!
3 weeks ago Sat 29th May 2021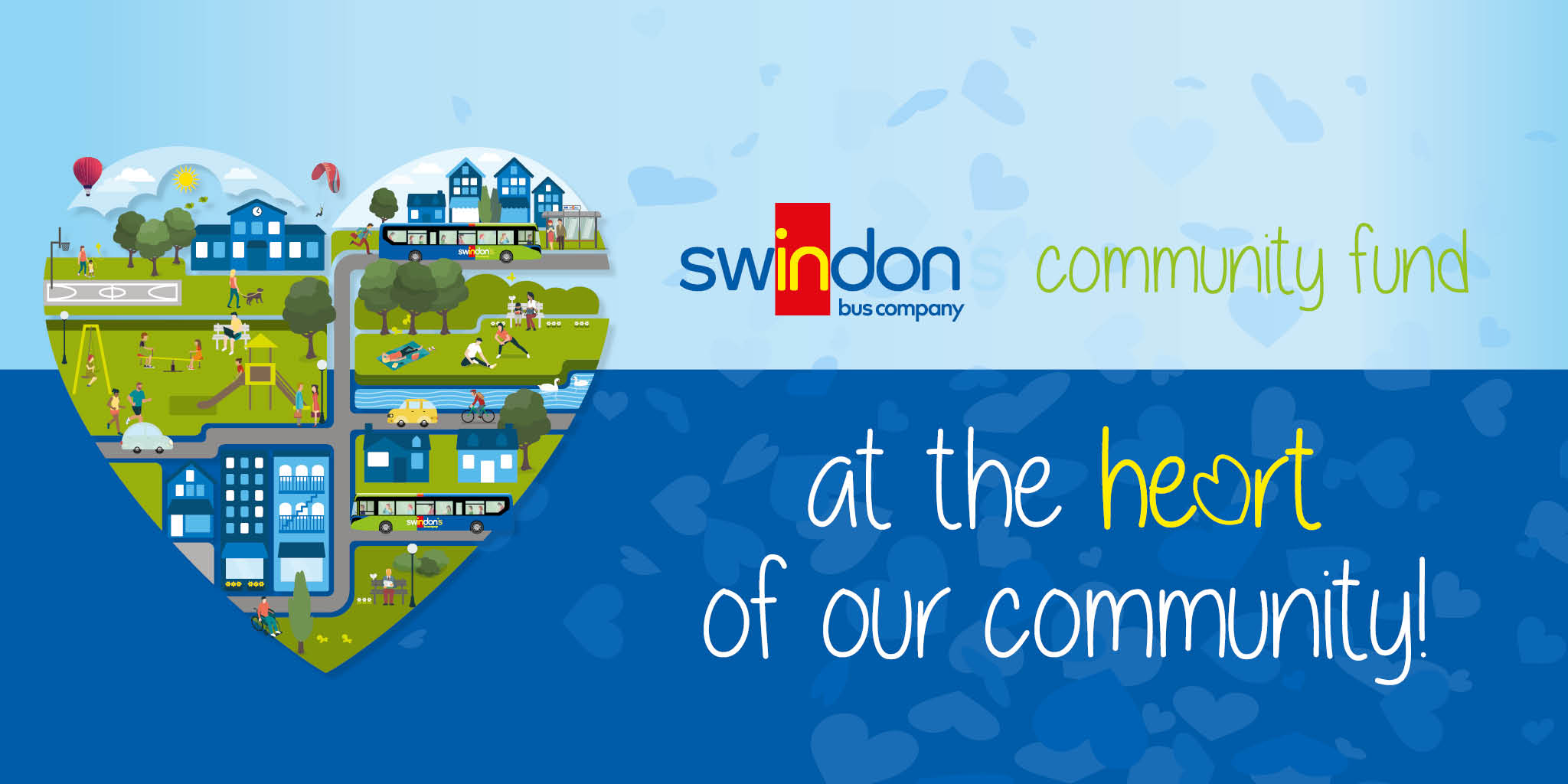 We are once again offering our support to local charities, schools, sports teams and events organisers, by re-instating our popular Community Fund.
The Swindon Bus Community Fund - a dedicated resource for backing local causes with funding or marketing help - was paused at the beginning of the Covid 19 pandemic.
"At Swindon's Bus Company, we're proud to play an integral role within the local community," said Swindon's Bus Company head of communications, Nikki Honer.
"As well as providing award-winning bus services across the town, we endeavour to support and raise awareness for those doing excellent work on behalf of those living here.
"Sadly, we had to put the Community Fund on hold last year, whilst we ploughed all our efforts into supporting our team and providing vital transport links for key workers. Now, hopefully with sunnier times ahead, we are ready to start it up again."
"The Swindon's Bus Company Community Fund is open to everyone - from charities to sports teams - and we encourage anyone who needs a helping hand, however big or small, to apply."
The Community Fund is open to applicants twice a year, during June and December where we will fund or support good causes up to the value of £500 .
To apply for our June 2021 allocation, simply visit the community fund page and provide details about your cause, what you need, and the difference this support might make to your organisation.
Good luck with your applications!