Upskilling car mechanics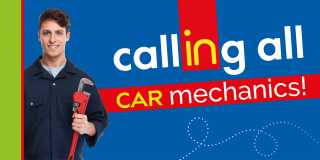 Local motor mechanics offered chance to think big with a career with us at Swindon's Bus Company
We are offering local car mechanics the chance of a new career at our modern Barnfield Road depot in the town.
We are adding to our extensive, modern, purpose built engineering department, after increasing our bus services to pre-Covid levels. And now, skilled car mechanics - with no previous experience as bus or HGV engineers - are invited to apply.
We are now operating our buses at full service levels, and have a fleet of 100 buses. Our team of engineers works tirelessly to ensure they are safe and reliable, so it is important we have strength-in-depth. We have various roles available - from team leader to engineer. This is an excellent opportunity for those who may have lost their jobs during the pandemic.
If you have currently been working as a car motor mechanic, and are considering a change of career. We have a unique opportunity for you and will put you through training on full pay, until you become fully qualified to work on our buses. We have a lean management approach here - which supports the concept of continuous improvement in order to increase efficiency and quality.
It's a great opportunity to gain extra skills and experience, and to start an exciting new career within a close knit, well-supported, team.
Buses are an essential part of the future as Swindon needs to meet its Carbon Reduction Strategy. We have invested heavily in 27 new British built buses in the last three years with the latest Euro 6 engines, the cleanest standard for diesel.
In the words of our colleague, Lee Mason (46), who joined our predecessor Thamesdown Transport in 1998 said: "I joined as a semi-skilled engineer, and then skilled-up to being a PCV technician by attending Accrington College for my NVQ," he said. "I got everything I needed here to enjoy a great career. I would definitely recommend a car mechanic friend to come and do the same. It's a chance to do something different and get more qualifications at the same time."
If you'd like to upskill with us from a car mechanic, then apply today - send you CV to ken.hawkins@swindonbus.com