Bus to the game!
4 weeks ago Tue 31st Aug 2021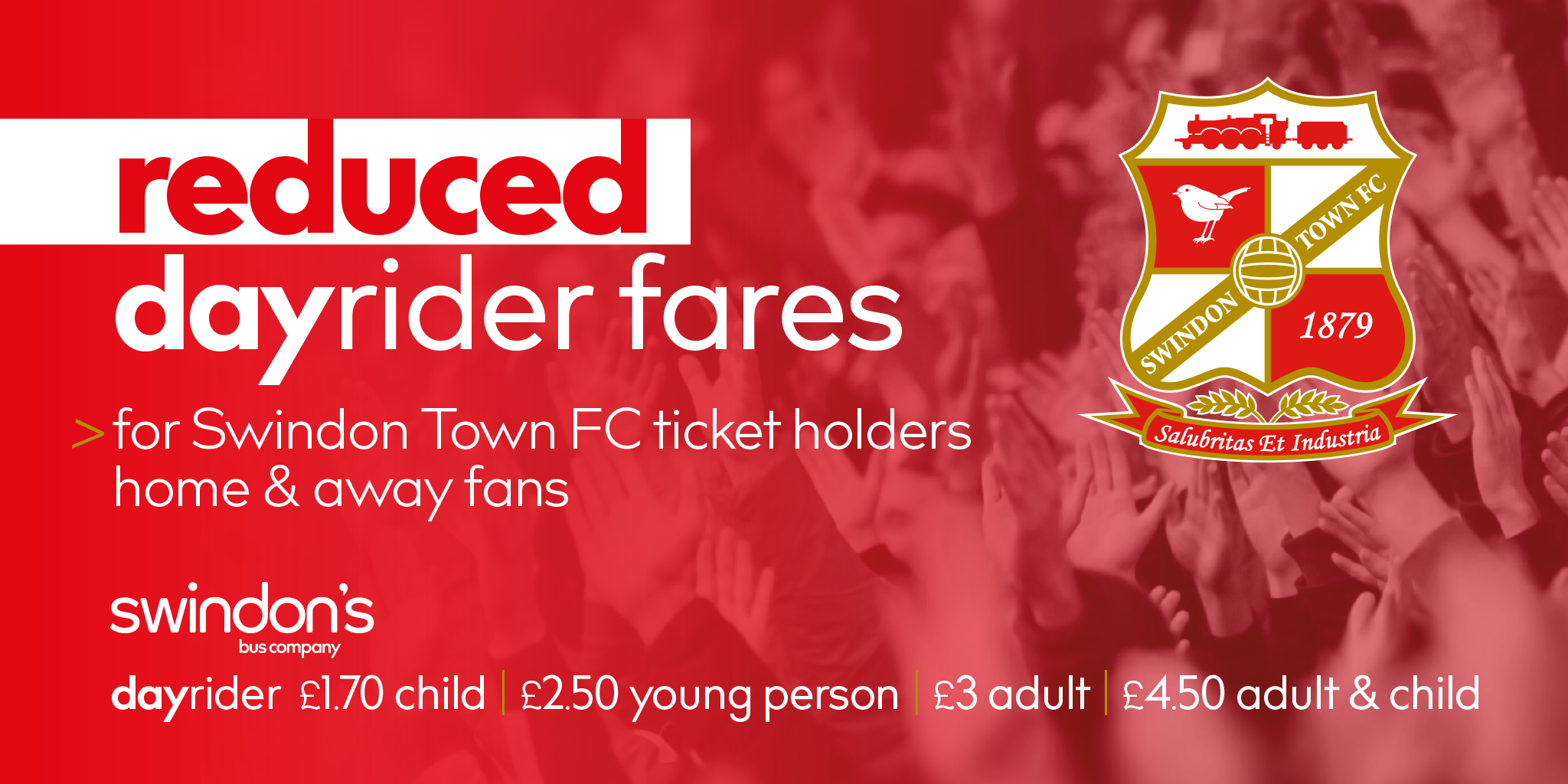 Travel with us on matchdays and save!
We are offering discounted prices on our dayrider fares, if you have a ticket to the match. Simply buy a match ticket for a home game, and travel with us to receive £1 off a dayrider on match days. Just show your driver your match ticket or season ticket to enjoy these discounts:
Child (5-15 years) - £1.70
Young person (16-19 years) - £2.50
Adult - £3
Adult & child - £4.50
To get to The County Ground, hop on either a 1/1A, 2, 5, 13, 14 or a 17. We offer contactless payments for all dayrider tickets.
For more information about all of our tickets and ways to pay, head on over to our dedicated fares & tickets page. And, to find out about Swindon Town FC, home fixture dates, please check their website.