Changes to routes and times from 4 September 2022
1 year ago Thu 18th Aug 2022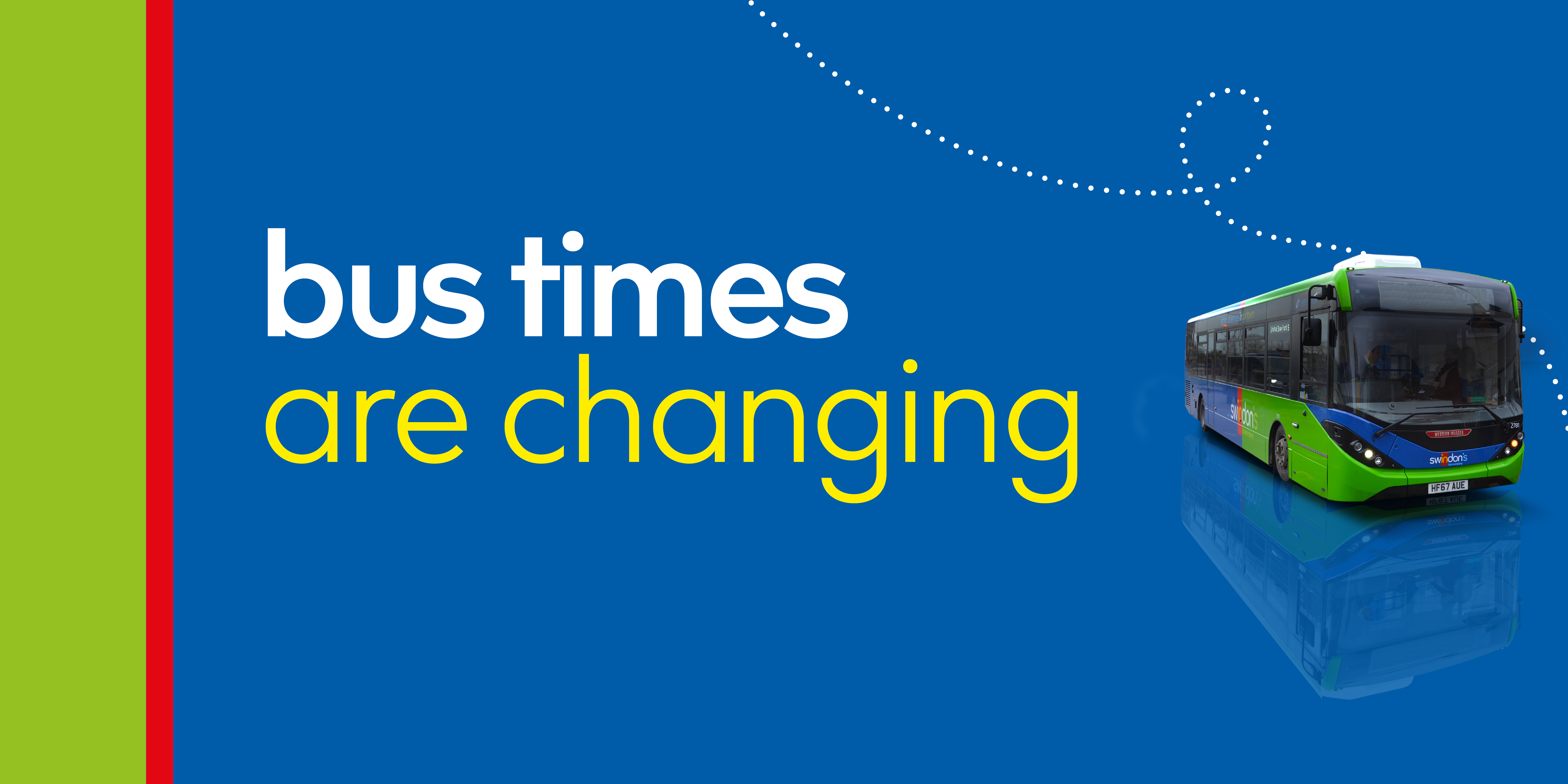 From 4 September Fleming Way will be closed for restructuring work. All buses will need to have a new timetable, details are explained below.
To find out where you will need to catch or get off the bus from 4 September see our separate article and map
There will be a slight reduction in the number of buses between Grange Park/Ramleaze and Great Western Hospital. The same frequency will apply on Saturday, with 2 buses per hour extending to Great Western Hospital. Service 19 will be replaced by a new 1B service operating between Great Western Hospital and Sparcells via the 1/1A route as far as the Town Centre and the 19A route around Sparcells.
Will be reduced to every 20 minutes Monday to Saturday and hourly on Sunday. Route 2 will now leave from the Bus Station Bay 10.
There will be minor changes to improve reliability. On Sundays buses will run every 20 minutes.
There will be changes to services around North Swindon. Service 11 will start and finish at Garsington Drive and then continue as a revised 15 service.
There will be minor tweaks as a result of timetable changes to other services.
A revised 15 service will run every 30 minutes via the current 15 route as far as Wood Hall Roundabout. It will then operate the current 16 route via Westfield Way to the Torun Way/Thursday Street junction. The service will then operate via Thursday Street and Friday Street to then re-join the current 15 route at Queen Elizabeth Drive.
Service 16 will operate from Wood Hall Roundabout via Taw Hill, Friday Street, Thursday Street, Mazurek Way, Haydon Wick, Abbey Meads and Blunsdon up to 8 times a day Monday to Saturday.
Minor adjustments to Monday to Saturday timetables. The Sunday service will be reduced to every 20 minutes
This service will be withdrawn and replaced by new service 1B every 30 minutes, which will run the current 19A route to Sparcells and the current 19 route back to the Town Centre. This will result in a direct Sparcells to Great Western Hospital service on weekdays.
Timetable changes. Monday to Saturday mid-afternoon trips will only operate between Okus and the Town Centre. Saturday times have minor changes.
Service 24
This route will no longer run, please use the 16 to Blunsdon.
620/920
All morning school trips will be operated by Salisbury Reds/Tourist Coaches
X5
The 0725 Salisbury Reds X5 from Swindon to Marlborough and St John's School will be operated by Swindon Bus Company.
Ridgeway Schools
The 151 will be withdrawn. The 154 will still serve stops in the Kingshill/Bath Road area to cover the 151. Service 156 will also serve stops at Aspect Park and Croft Campus, also to cover the removal of 151. The 155 is rerouted from Aspect Park via Marlborough Road, Newport Street and Croft Street to replace the 151. 159 is rerouted in the Town Centre to start/terminate at Farnsby Street.
You can view a new network route map here