Come and see us at The Parade
1 month ago Fri 13th Aug 2021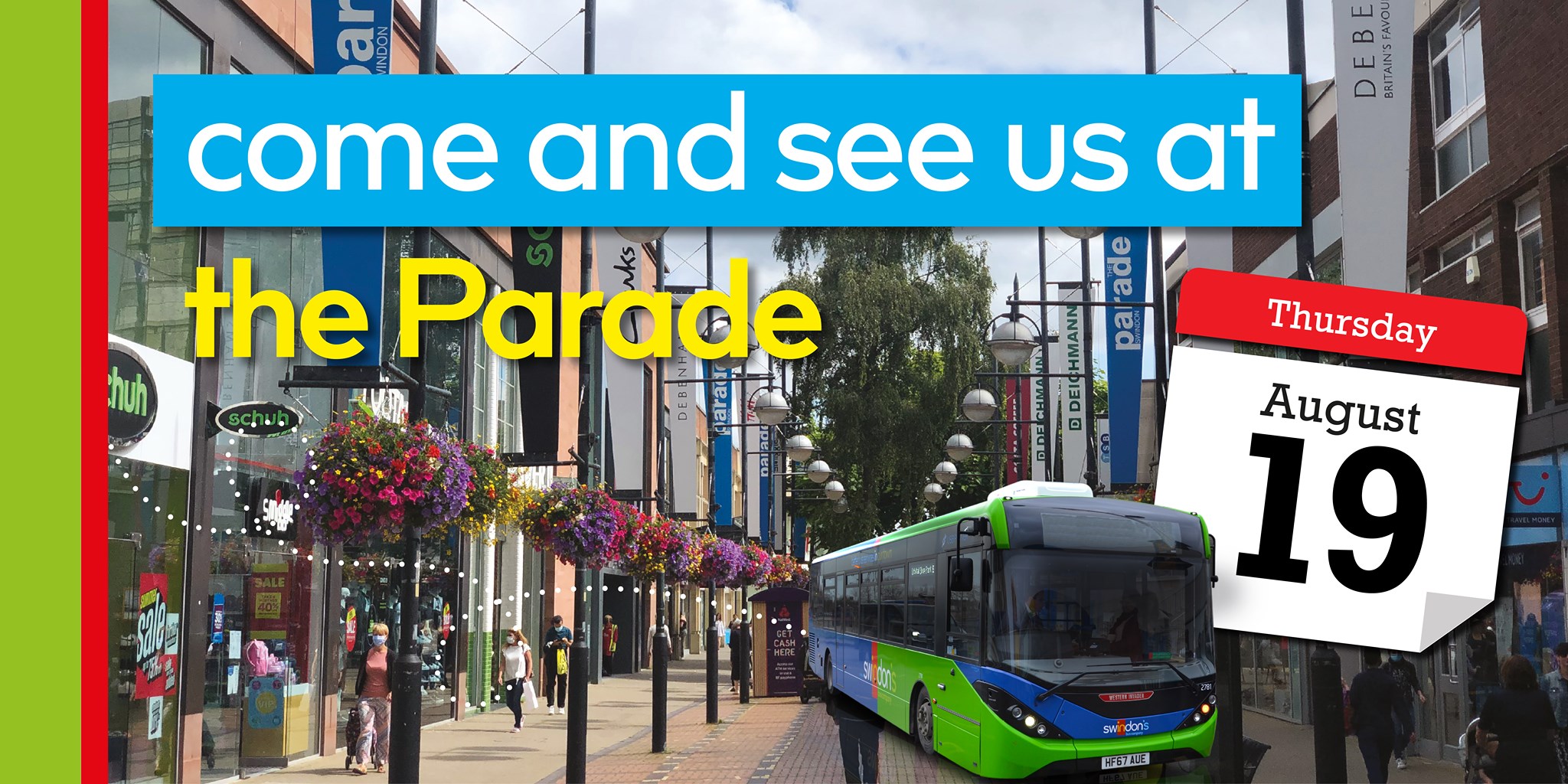 On Thursday 19th August, from 10am - 3pm, we'll be at The Parade to answer all of your questions about our new app and how to use it. We will also be able to give you advice about our services as well as any general bus queries.
From 12pm - 2pm, we'll also be gifting a free day rider to anyone who downloads the Swindon Bus app and allows us to demonstrate how to make it best work for for them.
We've got plenty of other goodies too, so it's definitely worth popping along to say hello!