Keep talking during the pandemic
3 months ago Tue 2nd Feb 2021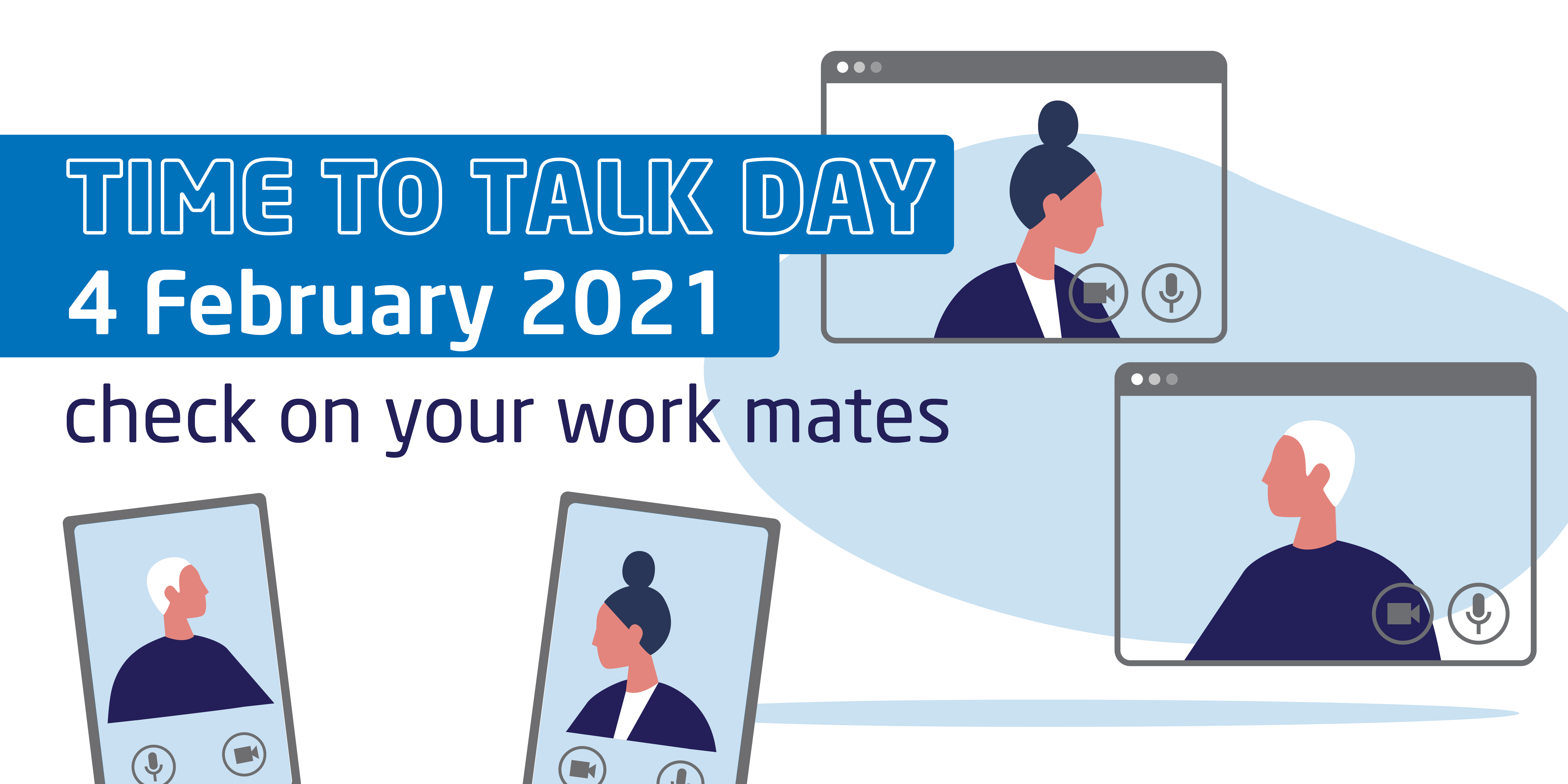 Swindon's Bus Company is throwing its weight behind a campaign designed to help those experiencing loneliness or mental health issues - particularly during the pandemic.
We're marking Time to Talk Day 2021 - Thursday 4 February - by encouraging our workforce to stay in touch with one another.
"We know how challenging the past year has been for our colleagues, with many continuing to work throughout - providing vital bus services for key workers across Swindon," said Nikki Honer, Swindon's Bus Company head of communications.
"Staff engagement has always been important to all of us at Swindon's Bus Company - and it's now more important than ever. With this in mind, we're making sure colleagues know we're thinking of them - and that we're proud of the huge efforts they have made to keep the town moving.
"We're also asking them to check on a work mate they may not have spoken to in a while, whether that is due to them not meeting up in the canteen, or whether they may have been furloughed.
"Recently, we introduced an internal communications platform - Blink - to help make staying in touch even easier. It is great because it allows us to create unique and secure online chats - which means everyone can keep up-to-date with developments within the business and with each other's news.
"With everything in place to allow people to stay in touch, we think Time to Talk Day is the ideal time to double check that colleagues are happy, and make sure they know they have our full support to help get them through these difficult times.
"I'd also like to take this opportunity to remind customers who aren't currently able to travel with us, that we miss them. We are all looking forward to a time when we can see them again, and enjoy with them the social interaction that many may be missing at the moment."
Time to Talk Day is a Time to Change initiative, designed to bring the nation together - to get people talking and break the silence around mental health problems.