Keeping it in the family - Lycia Estrocio joins dad Luizito as a driver at Swindon's Bus Company
4 months ago Mon 30th Nov 2020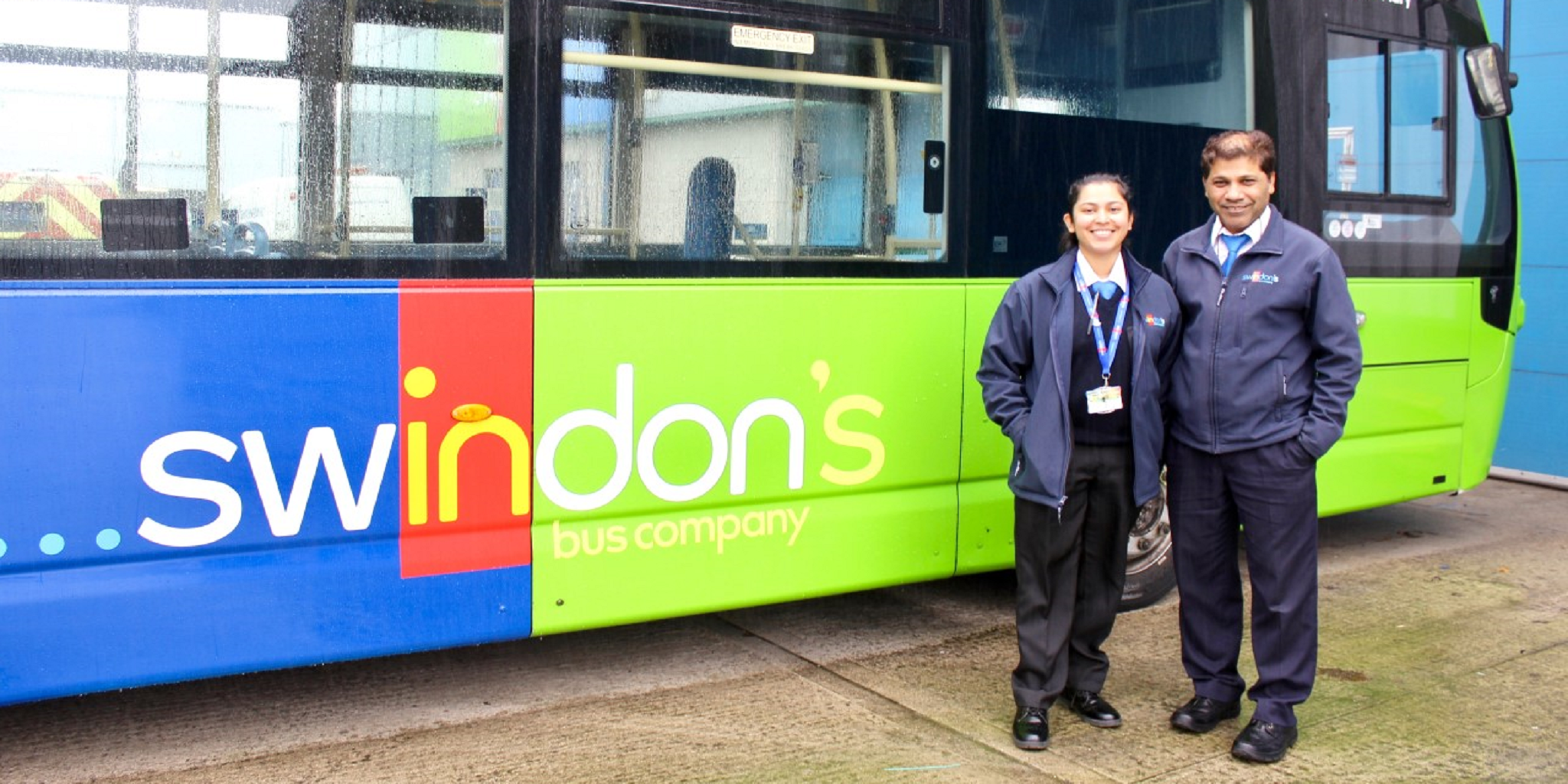 Lycia Estrocio is celebrating this week, after following in her father's footsteps and joining Swindon's Bus Company.
Originally from Goa in India, her father Luizito moved to the UK in 2010 and worked in a number of roles before deciding to mirror his own father and obtain his Passenger Carrying Vehicle (PCV) licence before joining Swindon's Bus Company in 2014.
Now, daughter Lycia has joined him. "When my family came to Swindon, I initially worked in the fast food industry but decided my future was within the bus industry," said Lycia. "My dad encouraged me to apply for a job here because of the satisfaction and security he knew it would give me."
Lycia initially applied to Swindon's Bus Company and was offered a place on the bus driving training course in early 2020 - but the first Covid-19 lockdown forced her application to be put on hold. With unwavering enthusiasm, she was offered the position again in October, and jumped at the chance.
"I was hugely impressed by Lycia's dedication," said Swindon's Bus Company operations manager, Paul Coyne. "After her practical training, she passed her PCV test in just two weeks. The manner in which she applied herself to her training has been outstanding. I wish her every success in her new career."
Dad, Luizito, is delighted by his daughter's progress: "I'm very much looking forward to Lycia following in her grandfather's and my footsteps - and upholding the good name of our family, as well as that of Swindon's Bus Company," he said.