Local restaurant owner named Swindon's Covid Hero
4 months ago Mon 24th May 2021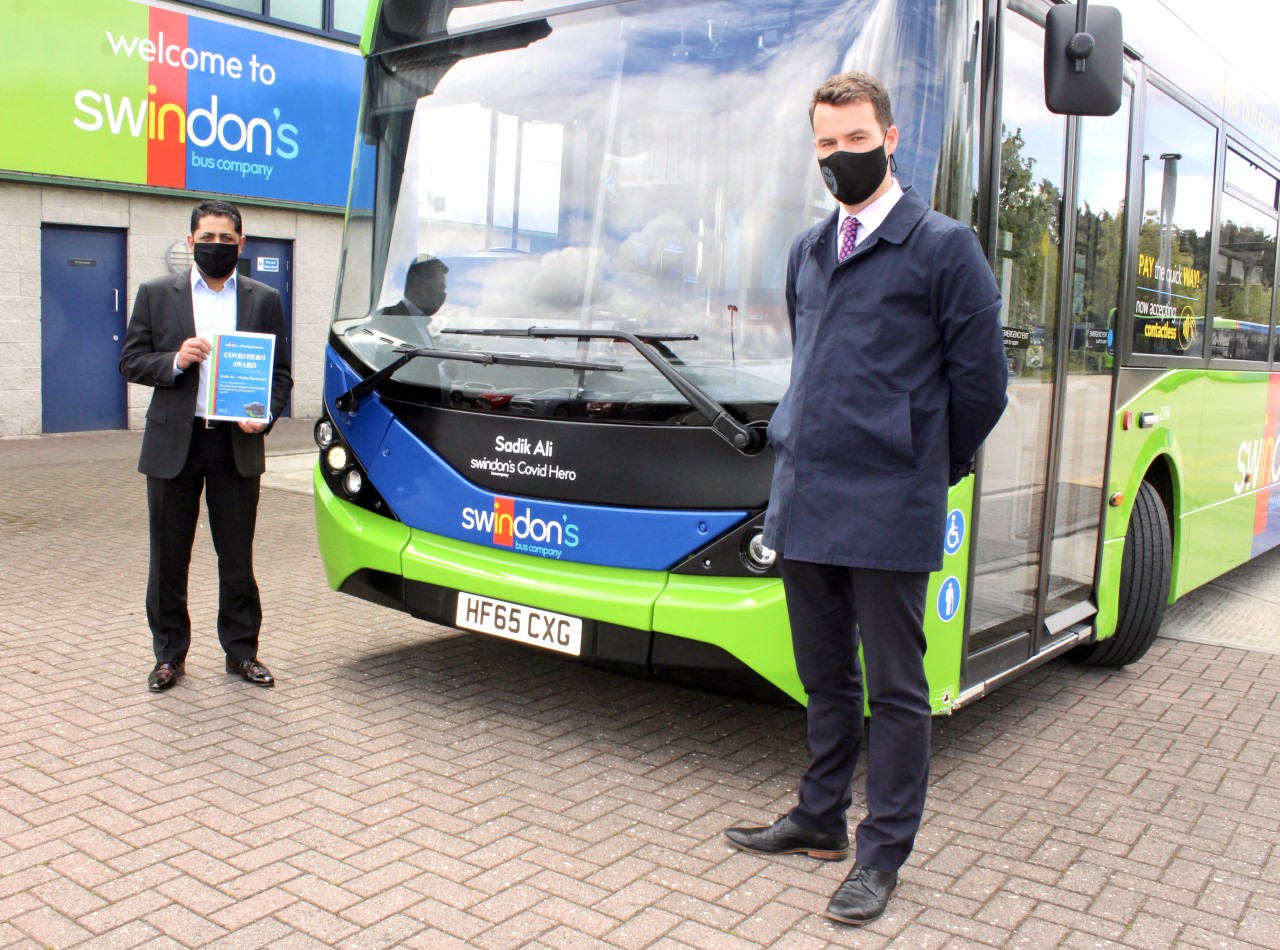 A Swindon man who has spent the past year supplying free meals to NHS workers at Great Western Hospital, is being honoured by Swindon's Bus Company as a Covid Hero.
Earlier in the year, we launched our Covid Hero campaign, designed to recognise the mammoth efforts of key workers and community heroes during the coronavirus pandemic. Sadik Ali, owner of The Khyber Indian Restaurant on Victoria Road, has been singled out for his charitable deeds.
"We were inundated with nominations from people across the town, telling us about the wonderful acts of kindness carried out by so many in the most difficult of times," said Swindon's Bus Company managing director, Andrew Wickham.
"Sadik and his team stood out because of their generous acts and selfless attitude - supplying hot meals to paramedics and staff on various wards at the hospital. His attitude, throughout the pandemic, has been that his restaurant has been shut but the NHS has not been - and many of the hospital's key workers have been too busy to shop and cook their own meals.
"He stepped in last March, and has been providing food, at his own cost, ever since.
"Sadik represents the very best of us, and I am delighted that we are able to recognise him as a Swindon Covid Hero. We were truly humbled by the number of people working so hard to keep our community going throughout the pandemic. They are all Covid Heroes - but Sadik's efforts stood out above the rest."
In recognition of everything Sadik has done to help those living in his local community, his name will take pride of place on a Swindon bus.
Sadik Ali added: "I just really wanted to give something back to the hospital staff as they were working so hard to look after us all and they all needed a hot meal to help keep them going."
Well done, Sadik!