New College Swindon service change
8 months ago Wed 21st Oct 2020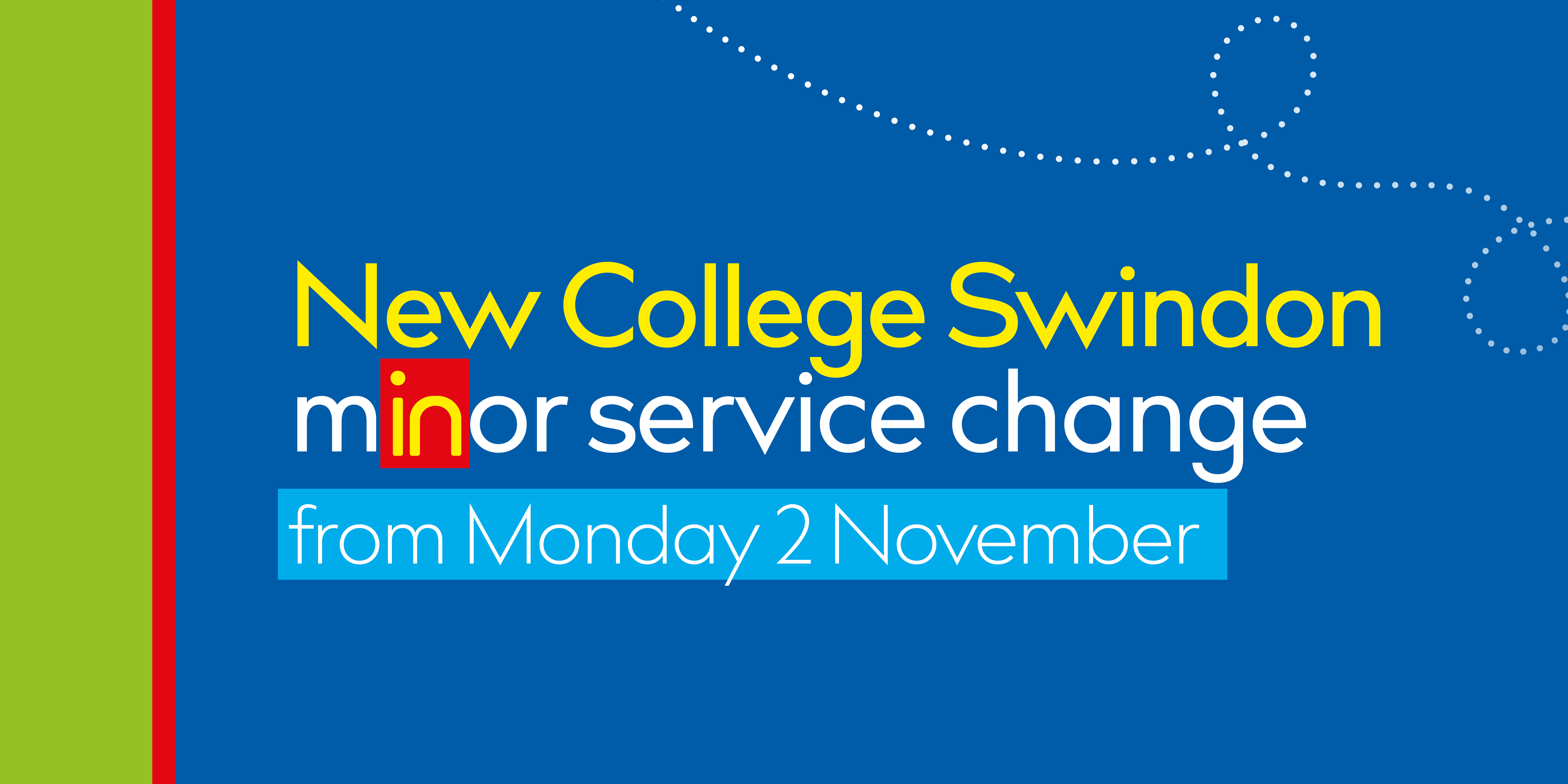 From Monday, 2 November, there will be some minor changes to some of our services to New College Swindon.
The changes are as follows:
111 - An additional journey will operate from Fleming Way at 0840 to New College arriving at 0845.
119 - The bus will now wait in Fleming Way until 0835, then arrive at New College at 0842.
Full journey times for these routes can be found on the dedicated timetabling page.
Please remember to adhere to government advice when travelling. Don't forget your face covering which is compulsory, unless you are exempt on medical grounds by law. To keep our drivers safe, please consider paying by contactless and our mobile app where you can, instead of cash.