Swindon's Bus Company proudly supports Wiltshire Air Ambulance
1 month ago Tue 18th May 2021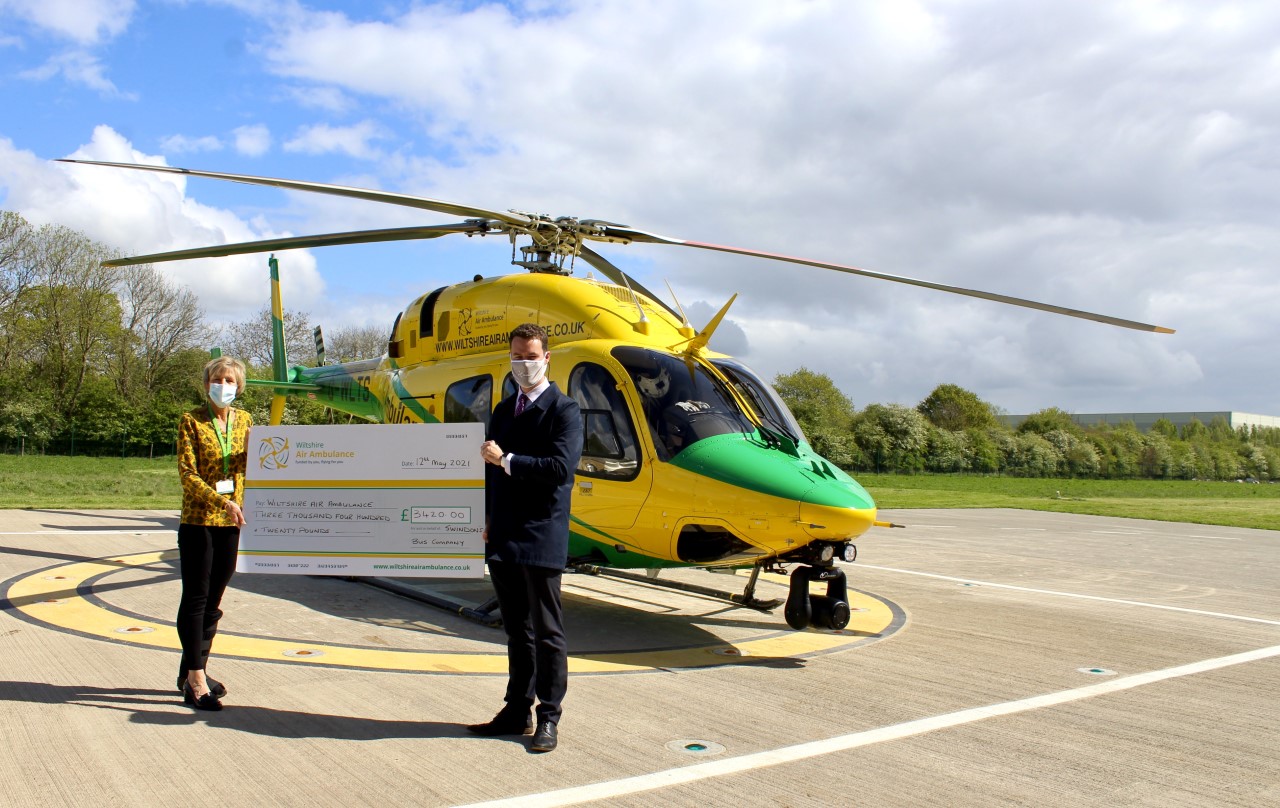 Last week, we were proud to present Wiltshire Air Ambulance with their Swindon's Bus Company donation cheque. These monies were raised by selling WAA branded face coverings in our Fleming Way travel shop.
"We have been fundraising for Wiltshire Air Ambulance for several years - raising thousands of pounds - and this was our latest effort," said Swindon's Bus Company's Lucy Humphrey. "The charity is a critical resource which exists simply to save lives, and it relies heavily on donations to carry out its vital work.
"The past year has been incredibly difficult for us all and our region has never been more in need of this wonderful service. We know that many of our team at Swindon's Bus Company have been or will be helped in some way by Wiltshire Ambulance, so we remain committed to raising more funds and awareness over the coming weeks and months."
Established in 1990, Wiltshire Air Ambulance needs to raise £3.75 million a year to keep its lifesaving service operational. The charity relies on generous donations from the public, as it receives no regular direct government funding or National Lottery grants.
Wiltshire Air Ambulance fundraising manager Des Regan added: "It's been a really tough time for all charities as the Coronavirus pandemic forced us to cancel all fundraising events in 2020, costing us around £500,000 in income. That said, we have been taken aback by the response from the public and locally based businesses like Swindon's Bus Company, who we can't thank enough for deciding to support our charity."
For more information about Wiltshire Air Ambulance, please visit wiltshireairambulance.co.uk.