A new football kit for Swindon's Down's Syndrome Group!
11 months ago Tue 31st Aug 2021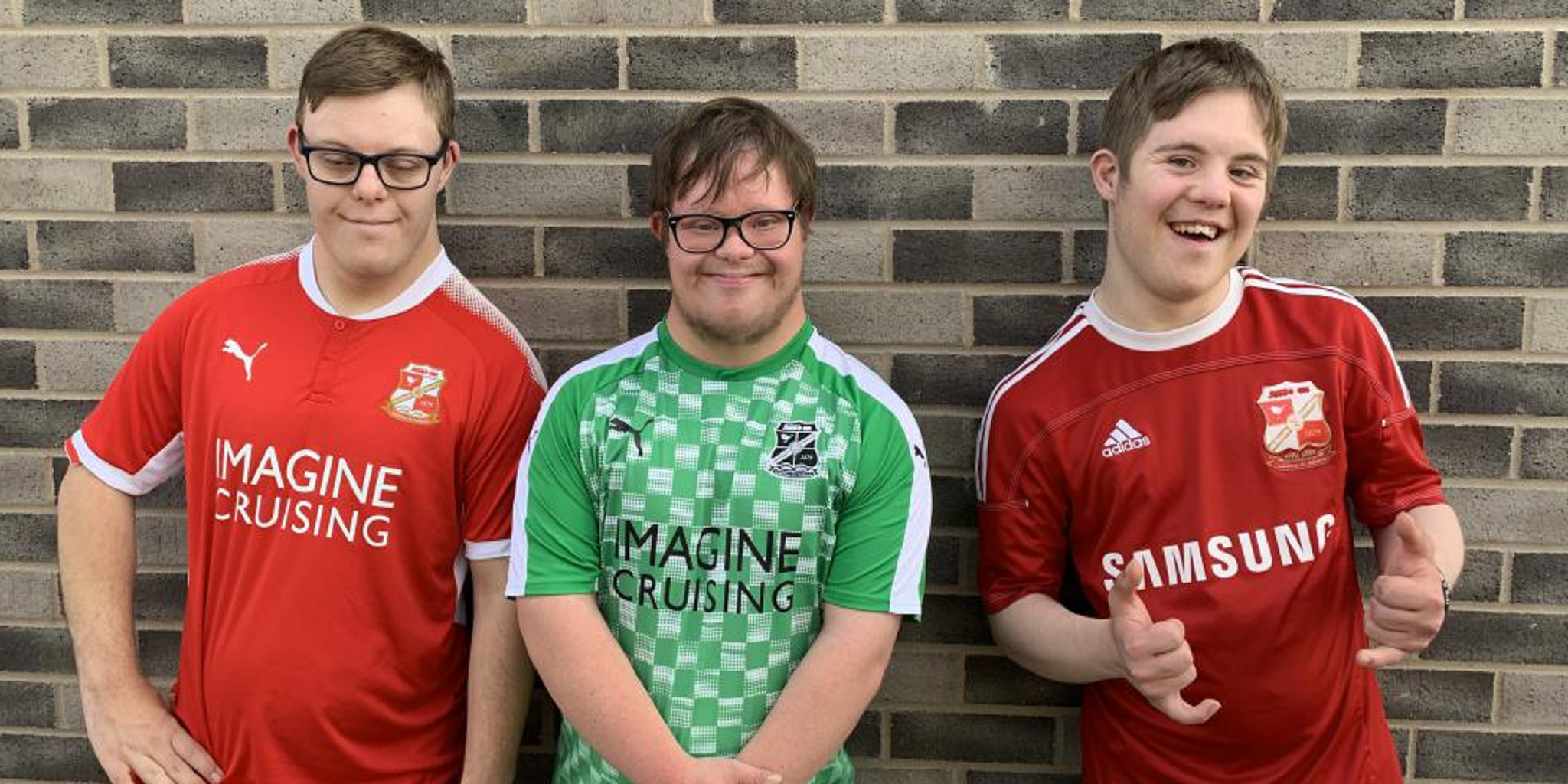 We're thrilled to announce our latest Community Fund recipients are Swindon's Down's Syndrome Group.
Swindon's Bus Company general manager, Alex Chutter said: "It is important to us that we get to know those living and working in areas where we operate bus services, and that includes providing sponsorship and support for local clubs, schools and associations.
"We are delighted to be donating towards a new kit for Swindon Down's Syndrome Group's football team. The work the charity does to encourage and support local people is of tremendous benefit. We're very much looking forward to seeing the football team play in their new strip this season."
Swindon Down's Syndrome Group is a parent-led charity supporting people with Down's Syndrome, their families, carers and all those with an interest in the syndrome in Swindon and the surrounding area. Its DSActive football team is coached by Swindon Town FC, and will be playing in a number of tournaments over the coming year.
Joanna Messenger from Swindon Down's Syndrome Group, said: "This is a wonderful gesture from Swindon's Bus Company. Our players will wear their shirts with pride, and I'm sure they will have added confidence when they play. They are already loving their football, and it's great to have support from such a well-known brand."
Swindon's Bus Company's Community Fund is open for applications twice a year - June and December. For more details on the fund and how to apply, visit our Community Fund page.
More information about Swindon Down's Group can be found at swindondownsgroup.org.uk.