The Wharf Green Market hailed a success!
2 months ago Wed 6th Apr 2022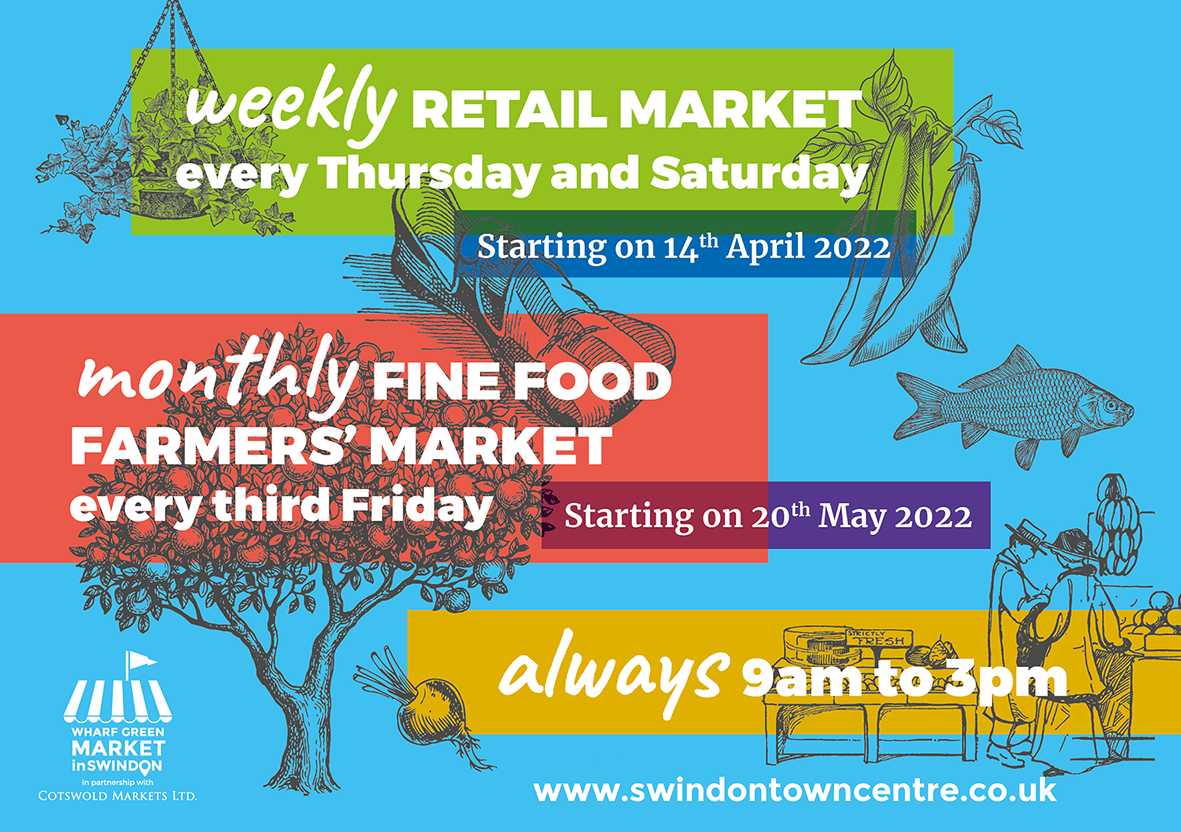 A weekly market in Wharf Green has proven popular amongst locals in Swindon Town Centre after receiving praise from shoppers and businesses alike. Initiated by inSwindon BID, the full pedestrianised location offers a retail market every Thursday and Saturday, along with a monthly fine food farmers' market every third Friday of the month. Trading between the hours of 9.00am until 3.00pm, the market has received much praise from the local community.
inSwindon BID's Director Anita Bellinger said, "inSwindon has worked hard to ensure the return of the market in Wharf Green and we are delighted that it has received a great response. We know how fondly residents, visitors and businesses feel about the market and we are so pleased to bring them back."
Cotswold Markets Ltd already operate in a number of towns including Cirencester, Cheltenham, and Tewksbury. The Owner Dave Joynes said that, "Cotswold Markets are delighted to be coming to Swindon to re-establish it a leading market town once more. We are looking forward to working with inSwindon BID to bring back the much-missed markets."